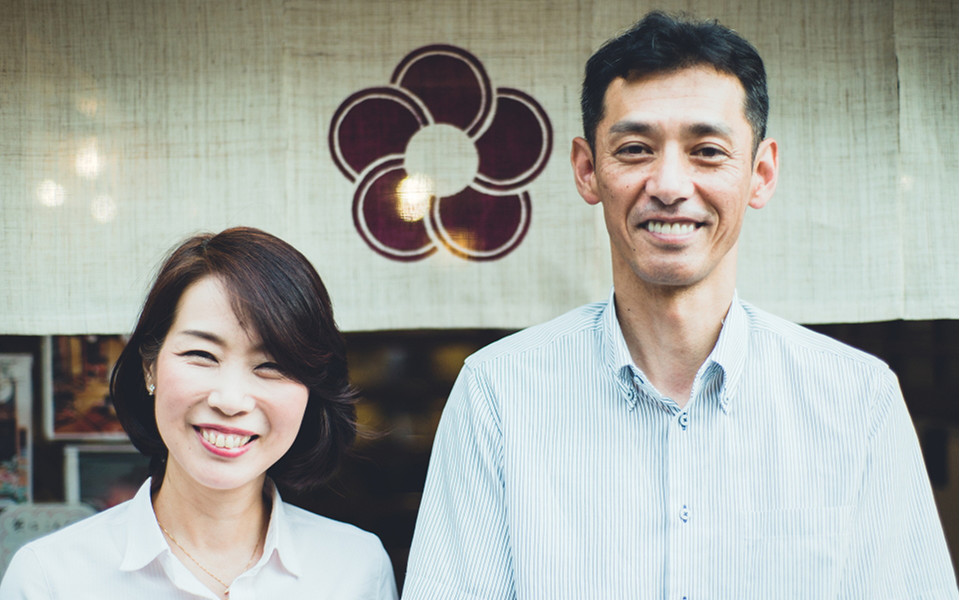 In the vicinity of Kintetsu Nara station, at about a 10 minute walk from the station, a small café hides away in the traditional townscape of the area.
Judging from only the small door entrance its appearance is small, but the hospitality and relaxation it offers inside is unimaginable.
In fact, just as in a traditional Japanese inn, one easily forgets about time in this agreeable space.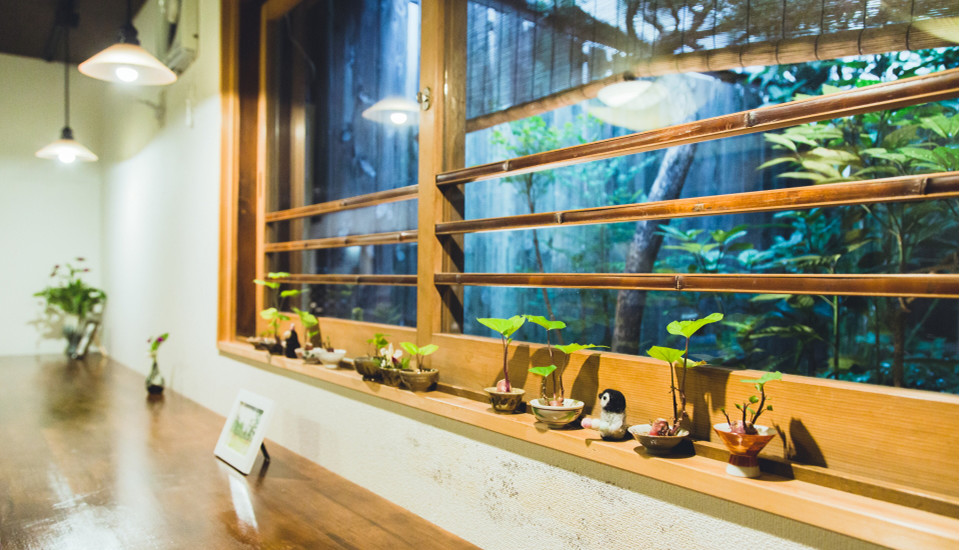 A new challenge
Kanako Ikeo and Hiroshi Yamaoka were both raised in Nara, but got their first jobs in Osaka. They however never forgot the love they had for their hometown and currently pursue their dream together.
Yamaoka-san initially moved back to Nara and got a new job in order to tell people about the beauty and grace of the city. Ikeo-san on the other hand held a position as a lecturer on manners, but later moved back to Nara as a result of marriage.
Ikeo-san and Yamaoka-san first met at the hotel where they started working after moving back to Nara. During this time, their dream started to develop and after a while they decided to take the challenge to a new life.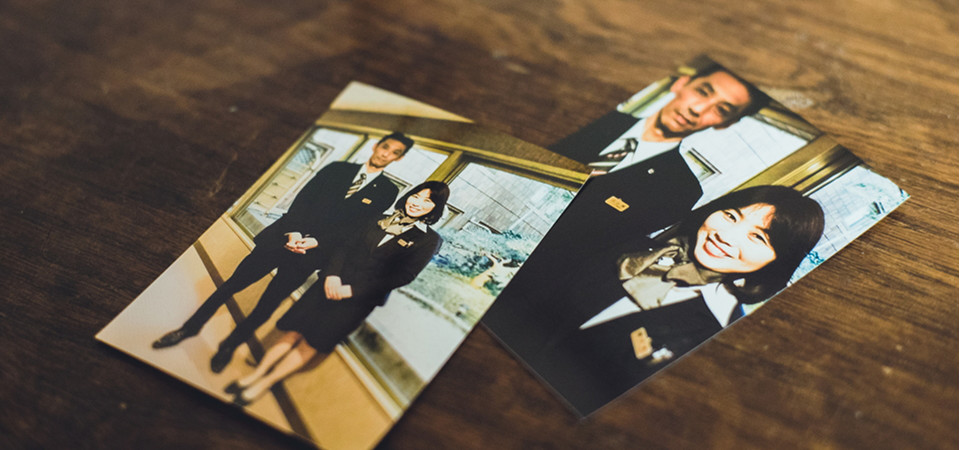 Hospitality relaxing mind and body
They both wanted to provide their ideal hospitality in Nara, and thus decided to open a café.
It was Ikeo-san who chose to serve Yamato tea as the main item on the menu. She had tried teas from different areas as well, but simply felt that Yamato tea was most delicious. Upon entering the store, guests are welcomed with a highly fragrant Hojicha to relax. This experience reminds guests of the hospitality at a traditional Japanese inn.
On top of the menu is an item called "Kanna's little box". It is a beautiful little tiered box, including several smaller sweets.The ice cubes in the sweetened green tea beverage are frozen cubes of green tea. In case you would like to slowly enjoy your drink, this thought fullness causes it not to become watery. This is merely one example of the consideration and care both hosts place in the comfort of their guests.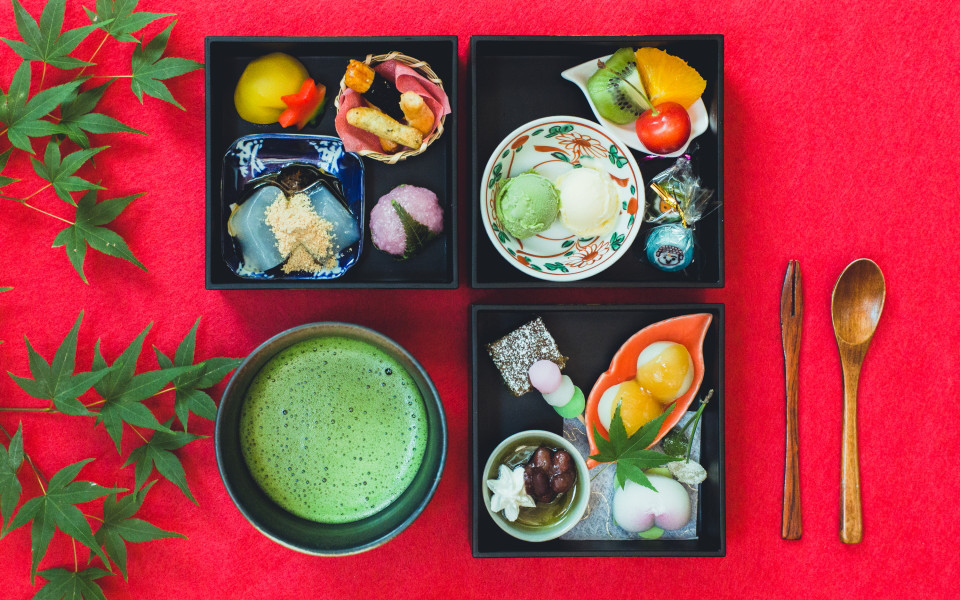 Making dreams come true in Nara
The naming for the café, "Kanna" consists of two parts. The latter part "na" is written with the character for "Nara", referring to the location of the store. The choice for the character "kan" is much deeper.
The character itself means circle, but also alludes to five words with the same pronounciation. 1. To feel (Nara), 2. to engage with (Nara), 3. to see (Nara), 4. to relax in (Nara), 5. to enjoy (Nara).
Today, Ikeo-san and Yamaoka-san are expanding their dream and hope to one day open a traditional Japanese inn in Nara. When this dream becomes reality, it is bound to create a new type of Nara-style hospitality, and will be a day to be remembered.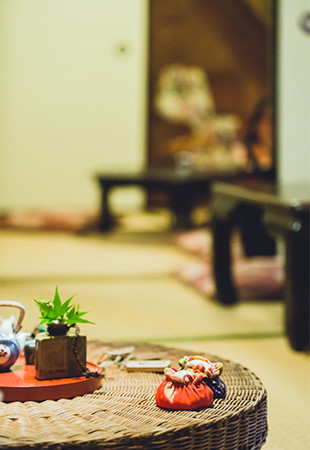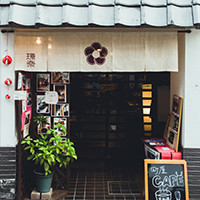 Machiya Cafe, KANNA
19-2,Nishi-Terabayashi-cho, Nara-shi.
OPEN:11:00-18:00 (sometimes extended)
Holidays are not fixed.
Tel +81-742-25-2150
* This homepage is available in several languages. In order to localize our content for international readers, the information presented may have been altered in each individual language.