Nothing comes close to the taste of Kotoka strawberries & Yamato tea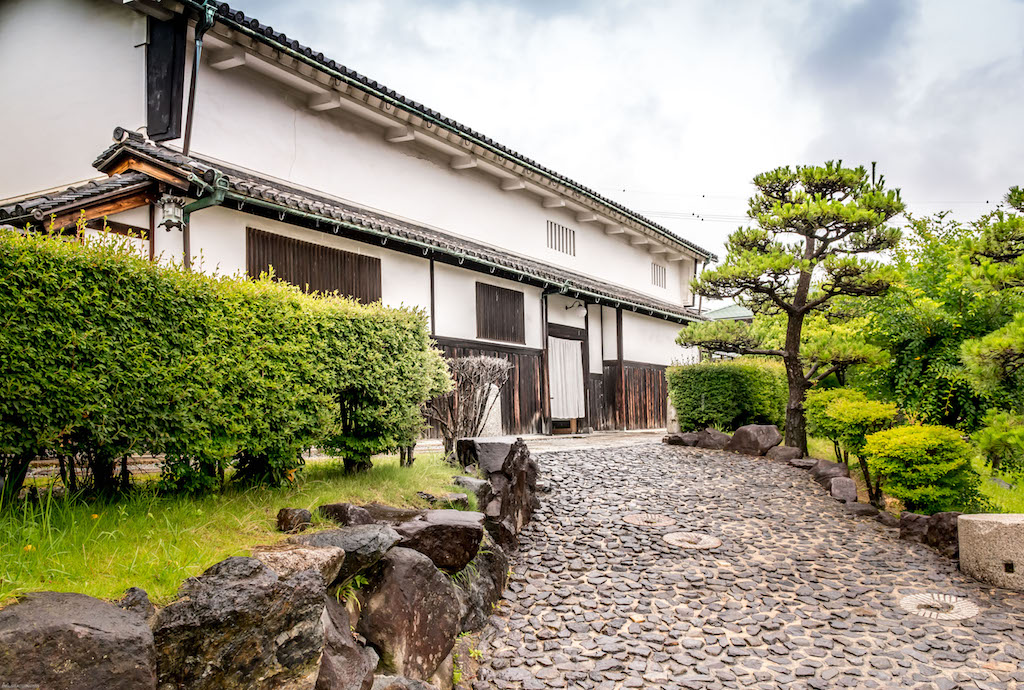 Hidden but not at all missed is the fabulous "Miyake" Nara sweets cafe and outlet.
Situated on a site dating back to over 200 years, sit in the surrounds of a once Japan whilst enjoying a perfectly sweet delicacy from their extensive range of products.
Customers can enjoy the sit in cafe area or the super popular "over the counter" outlet also located conveniently on the premises.
This time around, Nara Time is proud to introduce to you Miyake's famous Kotoka Strawberry and Yamato Tea gelato.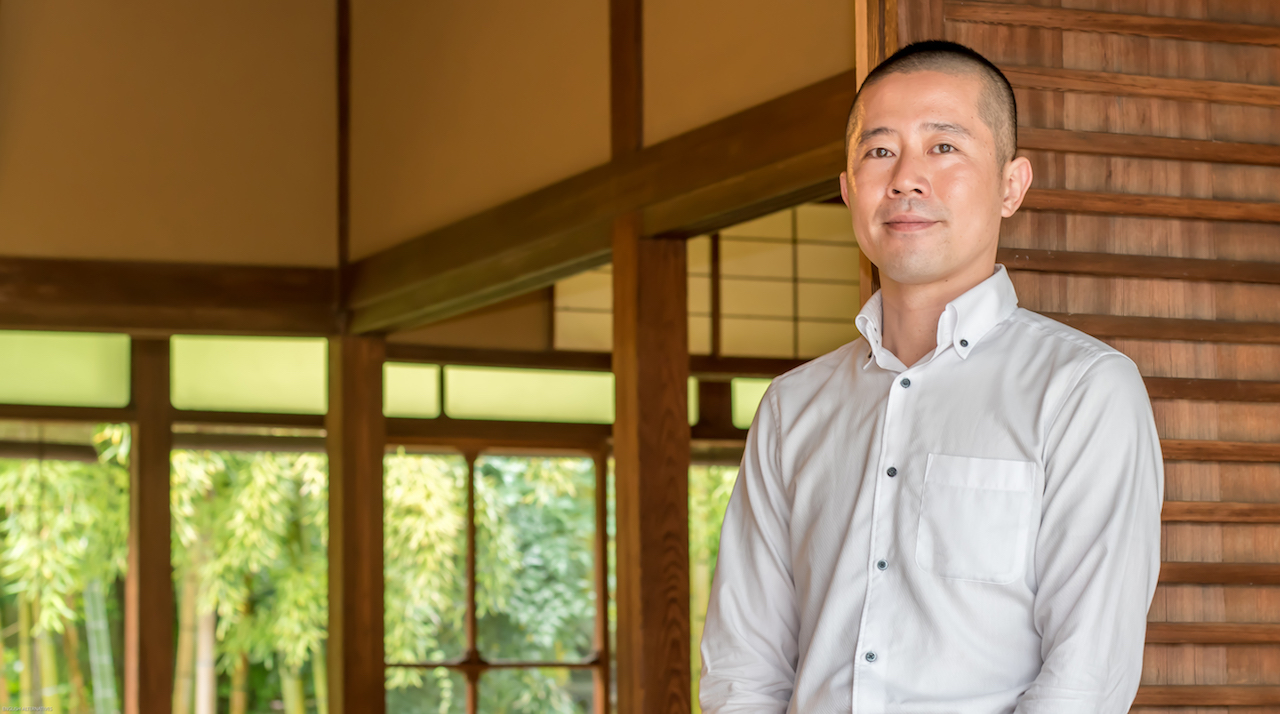 There's absolutely no substitute for Kotoka strawberries in our gelato.
Mr.Masafumi Terakawa, the manager of Miyake absolutely insists on using Kotoka strawberries and Yamato Tea in Miyake's original gelato that customers from far and wide come specifically to eat.
"I'm so pleased that our customers come and specifically ask for it" he boasts "When it comes to sweetness of the strawberries, "Kotoka are the best for our gelato" he chimes in happily afterwards.

The strawberries and teas used in Miyake's gelato are supplied directly from the grower, ensuring first class freshness on delivery, whereby the gelato is made in an instant. Mr.Masafumi Terakawa remarks finally that it's not only the quality gelato that he's proud of, but also that the ingredients are grown and delivered locally adding the "made with love" element that Miyake's local customer base line up in summer for.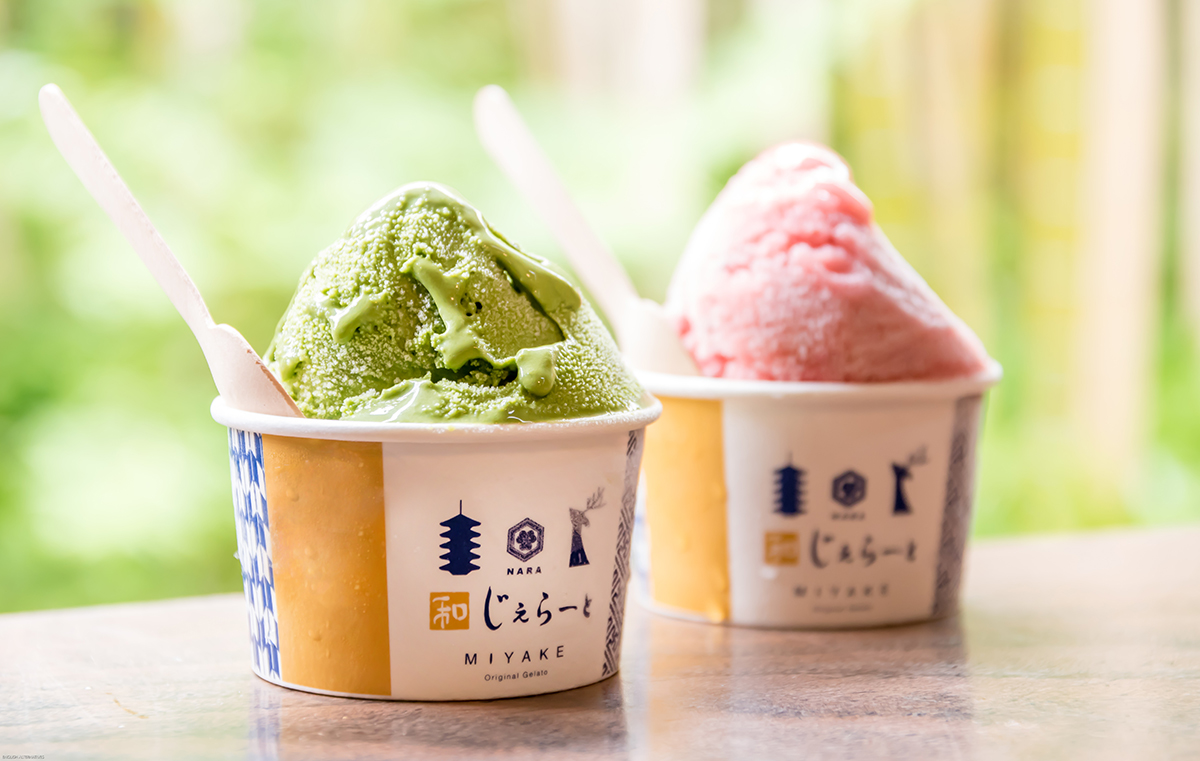 Even Italians would be impressed.
The use of Kotoka strawberries and Yamato Teas are not the only secret weapon in Miyake's gelato. Miyake gelato staff are trained in Italy from gelato experts themselves. It's this fusion of Nara ingredients, international making secrets, and Japanese precision that come together to create a truly made in Nara product, thanks to Miyake and the Nara agricultural community.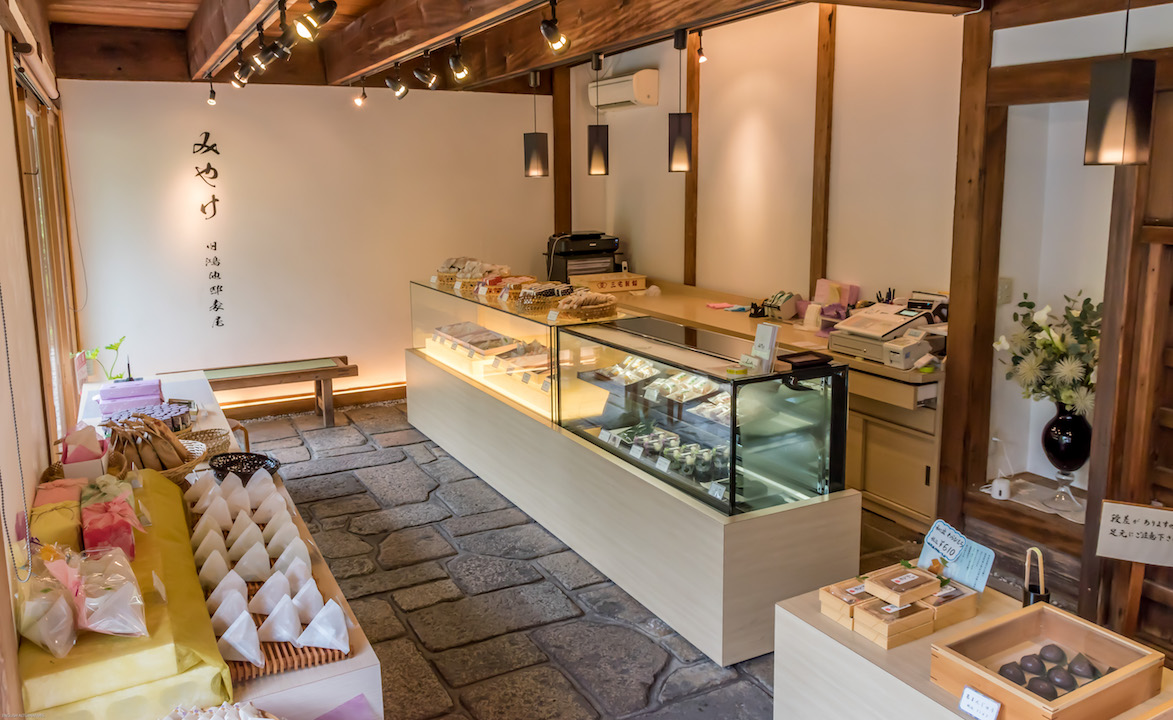 And what an outlet it is!
Miyake's gelato can be eaten on site in the cafe, or as take away in wonderfully presented branded cups. In addition to that, Miyake offers a large selection of Nara sweets that Nara Time would also love you to sample as part of your experience of visiting Miyake.

Happy eating!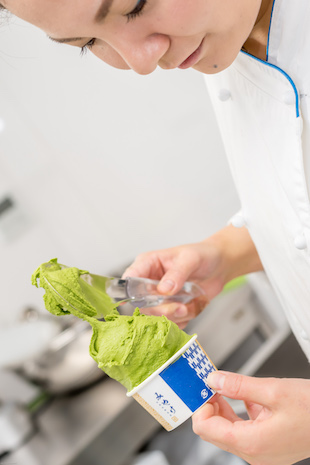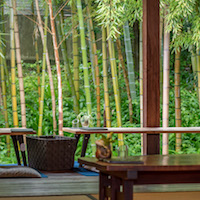 Miyake – Japanese Sweets
1-5-1 Torimi-cho Nara City, Nara, Japan 631-0065
TEL: +81-742-51-3008
Business hours: 10:00 - 18:00 (Last order at 17:00)
Closed: Sundays
* Kotoka is harvested during the period from mid-December to mid-May.
http://www.miyake-flagship.jp/ (Japanese Only)

* This homepage is available in several languages. In order to localize our content for international readers, the information presented may have been altered in each individual language.