Try Delicious French Pancakes!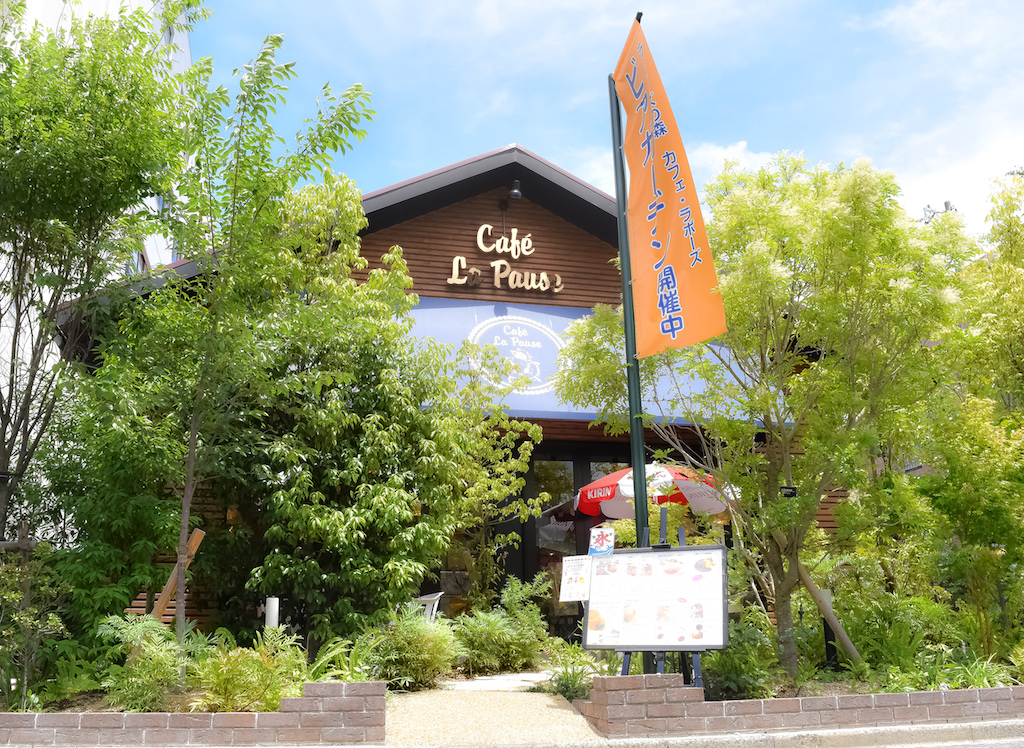 Located just next to Shinomiya station of Kintetsu Railway is La Pause, where you will meet a bright, comfortable cafe surrounded by greenery as if you were having tea in a forest.
La Pause Mori's signature item are their extremely fluffy French pancakes. This is a paradise for those with a sweet tooth, for fine lovers of coffee with La Pause's original roast, and most of all, Nara's very own Kotoka strawberry infused pancakes, parfaits and more!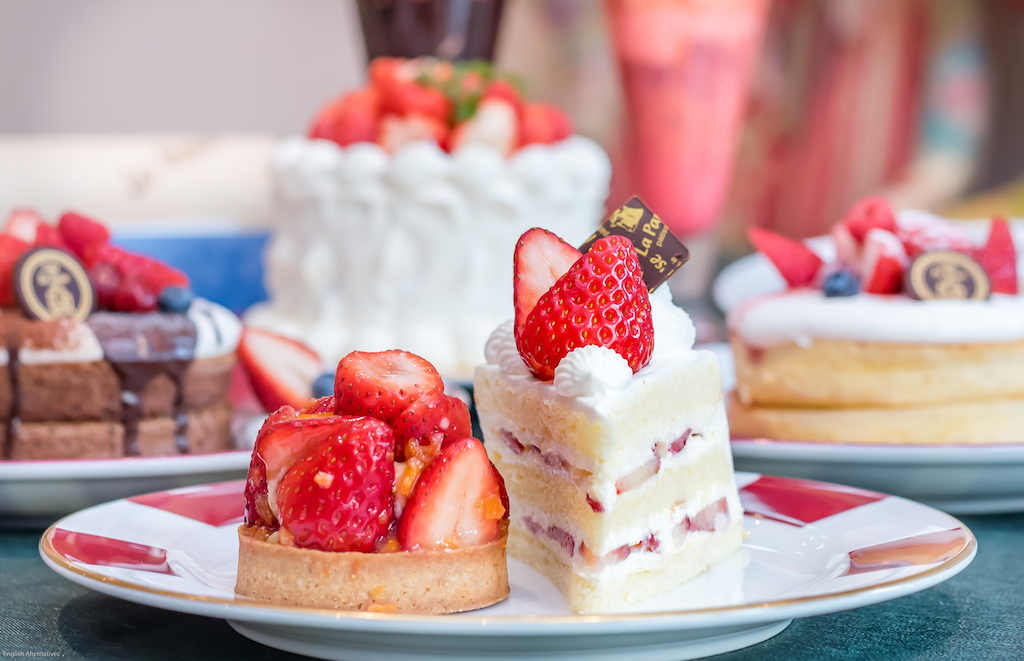 Must Be Kotoka
Patisserie La Pause is the heart of all the La Pause group cafes. Even the Emperor and Empress of Japan are fond of La Pause's "Azekura Kuchen," an outstandingly aromatic cake using chemical-free Yamato-cha green tea, which they never forget to purchase some whenever they make a visit to Nara. The patissiers of La Pause states, "It must be Kotoka due to their "delightful sweetness that takes you back to your childhood." They continue to say that not only from a consumers aspect, but also from a chefs aspect, Kotoka strawberries are also a delight to use due to their shelf life and price.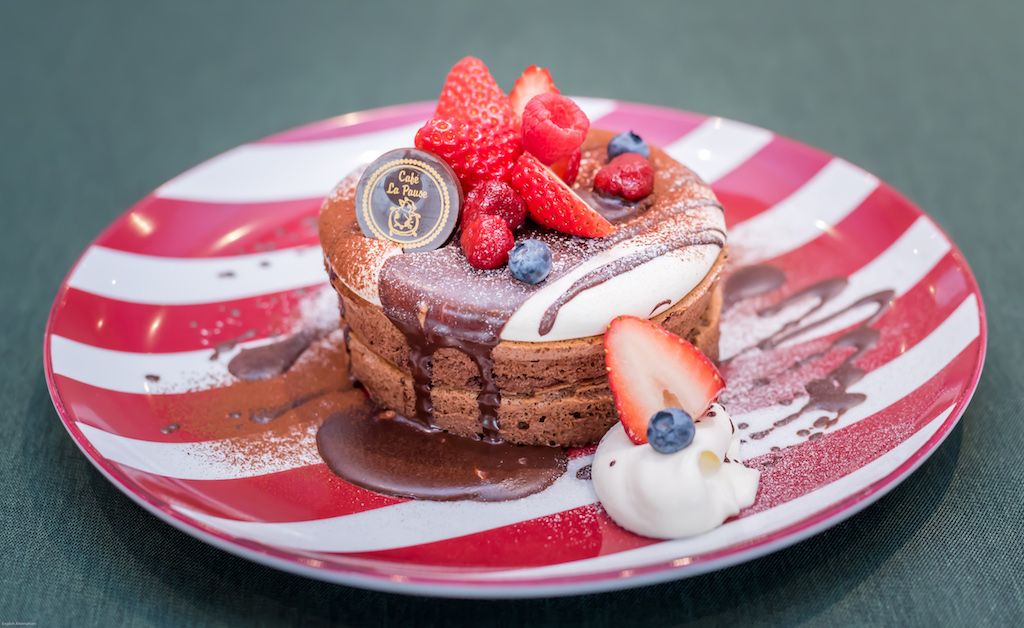 Stimulating The Senses
La Pause strive to create sweets that customers will come back for again and again, therefore each ingredient must be harmonised to perfection. In this way, the patissiers states that not only the taste of Kotoka is perfect, but it also plays a vital role with its pleasant aroma and appearance that is superbly showcased in their famous parfaits.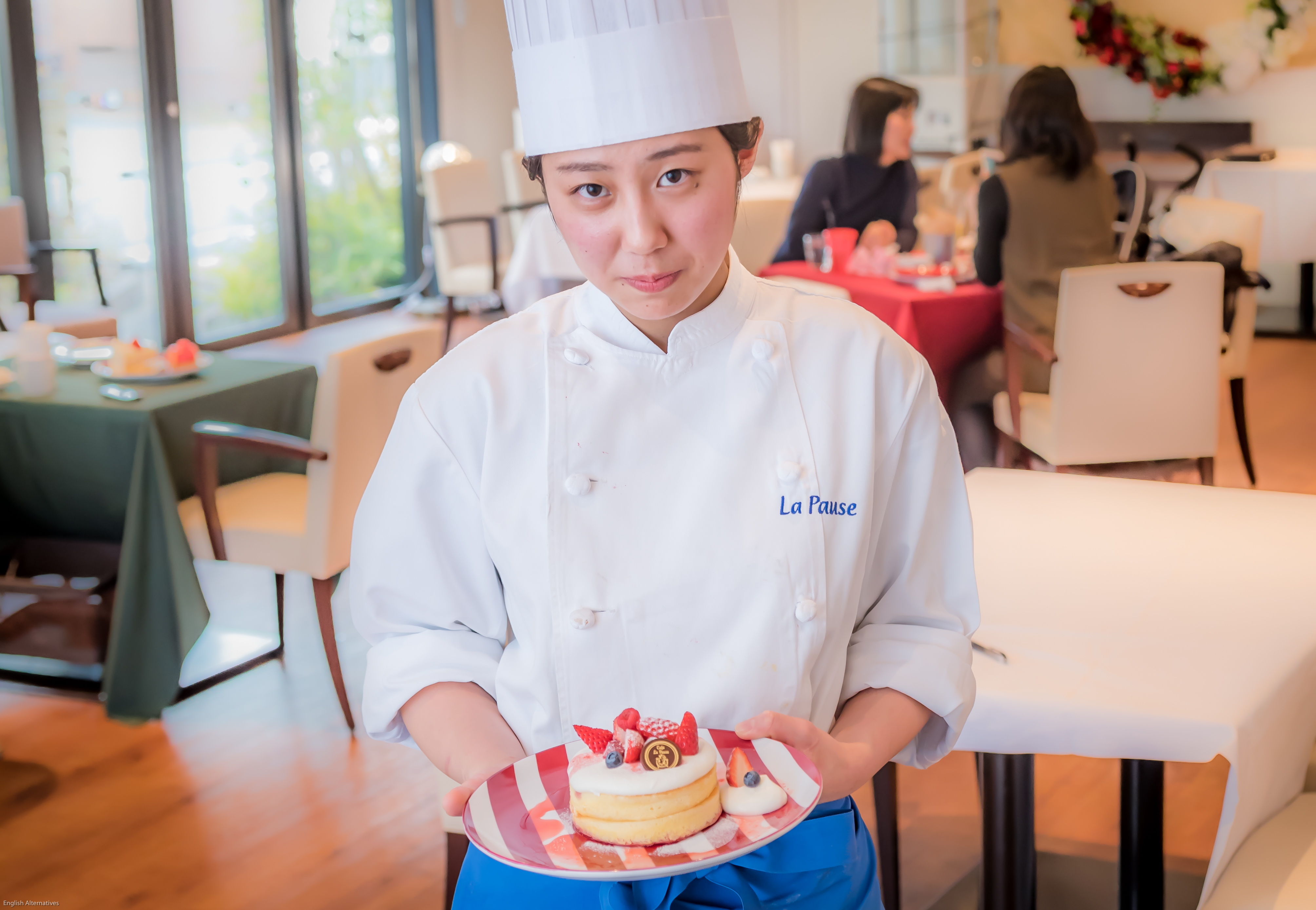 Like a Child In a Candy Store
Let La Pause take you back to your childhood excitement of having something sweet. One can't help staring into the glass display and having trouble choosing from their great lineup of sweets.
The patissiers are proud to have customers who are happy with their sweets. All La Pause's patissiers are highly skilled and experienced through their training in France, Tokyo and other places. Sweets born from their skills and hearts cater for all walk of life: producing a wide arrange of cakes, sweets and delicacies that can be enjoyed all year round utilising seasonal fruits and ingredients certainly making it Nara's premiere vendor with 5 outlets.
Patisserie La Pause and La Pause Mori really are a must when coming to Nara and in the mood for a relaxing sweet break.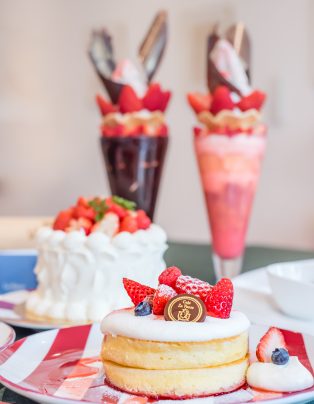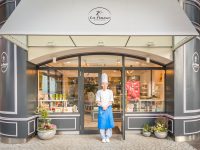 La Pause Mori & Café La Pause
Café La Pause Mori
2-11-62 Shibatsuji-cho, Nara / Tel: +81- 742-30-3450 / Open: 10:30-17:00 (Food last order 16:00 , Drink last order 16:30)
Patisserie La Pause
2-11-6 Shibatsuji-cho, Nara (1F of Hotel Halftime) / Tel: +81-742-33-8728 / Open: 10:30-20:00
Café La Pause Lucua Osaka
10F Lucua 1100, 3-1-3 Umeda, Kita-ku, Osaka / Tel: +81-6-6454-1110 / Open: 10:30-20:00
Café Halftime
B1F of Nara National Museum, 50 Noborioji-cho, Nara / Tel: +81-742-22-1673 / Open: 10:00-17:00 (Closed Mondays)
Sarou Halftime
In the Todaiji Museum, 100 Suimon-cho, Nara / Tel: +81-742-20-1201 / Open: 10:00-17:00
Kasuga Taisha Shrine Café & Shop KAON
1F Kasuga Taisha Shrine Museum, 160 Kasugano-cho, Nara / Tel: +81-742-22-6600 / Open: 10:00-17:00

* Kotoka is harvested during the period from mid-December to mid-May.
http://www.tokokuro.jp/lapause/

* This homepage is available in several languages. In order to localize our content for international readers, the information presented may have been altered in each individual language.